Unique and aesthetic 4 gardens
Lush greenery and aesthetic 4 gardens set the scene for your most relaxing stay.
【Courtyard】
1F
When you follow the stone walkway leading from the side of the hotel entrance to Japanese cuisine YUKURI, you can find the lush of greenery courtyard with water flow. Enjoy the beautiful scenery of flowers and trees changes by seasons.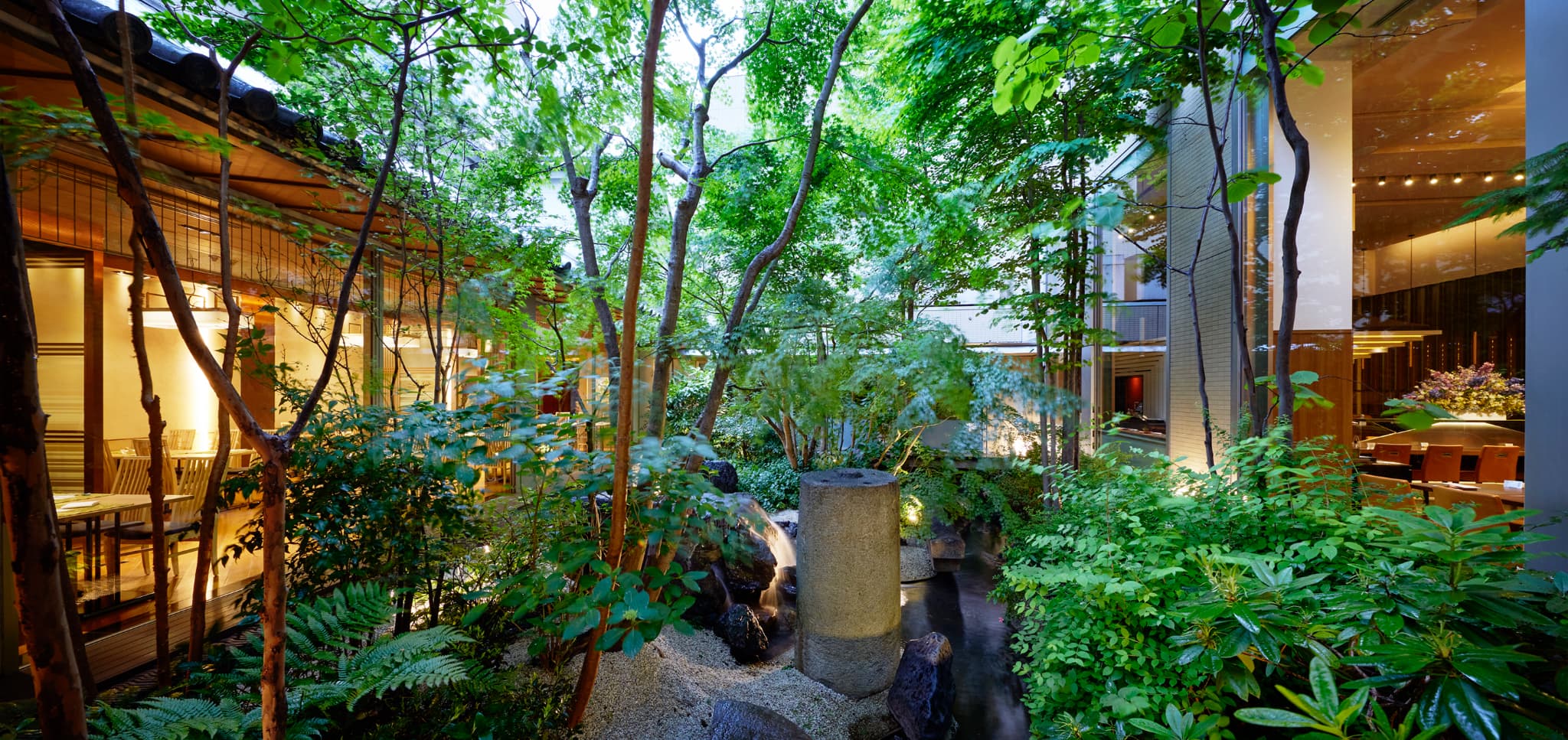 【Zen Terrace】
2F
Zen Terrace is a unique space containing Karesansui-style Japanese garden and wooden deck with modern furniture, which is adjoining Function Room SAN.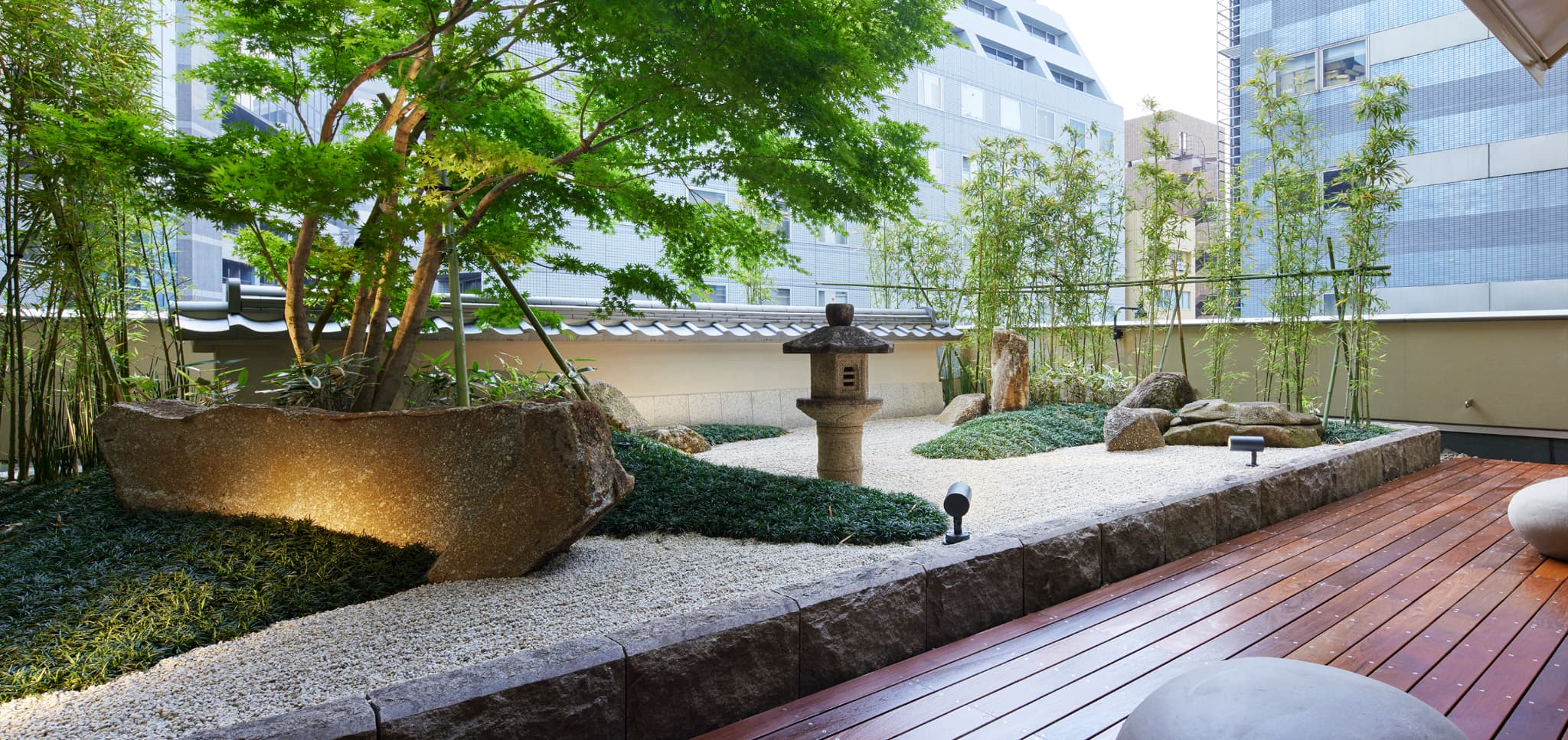 【Lounge Terrace】
3F
Lounge Terrace is cozy sanctuary adjoining Refresh Lounge, where you can enjoy the harmony of the garden view and the sound of water flow.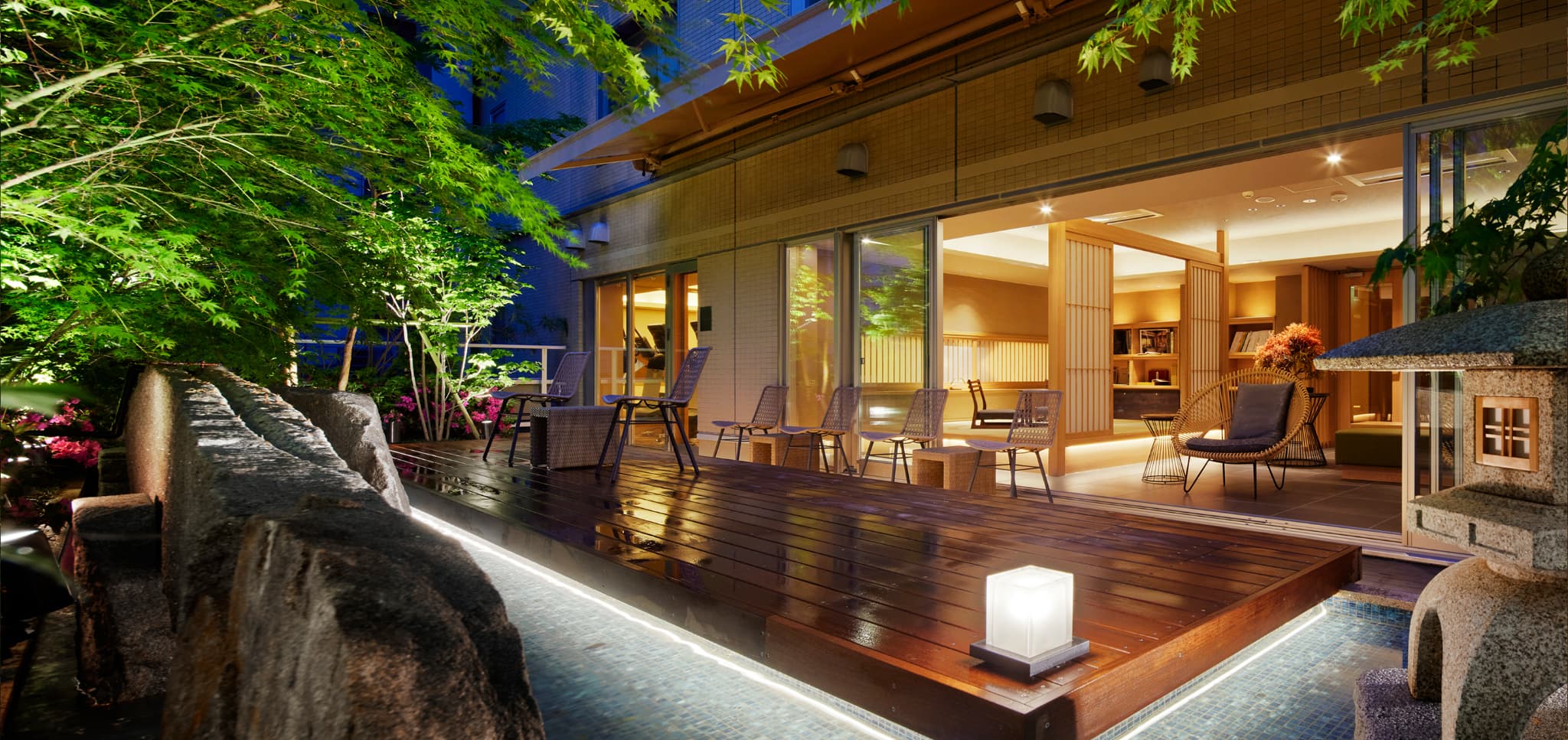 【Rooftop Terrace】
15F
Rooftop Terrace filled with lush greenery offers you a beautiful panoramic view of the city. Take a seat and relax in any style you like.