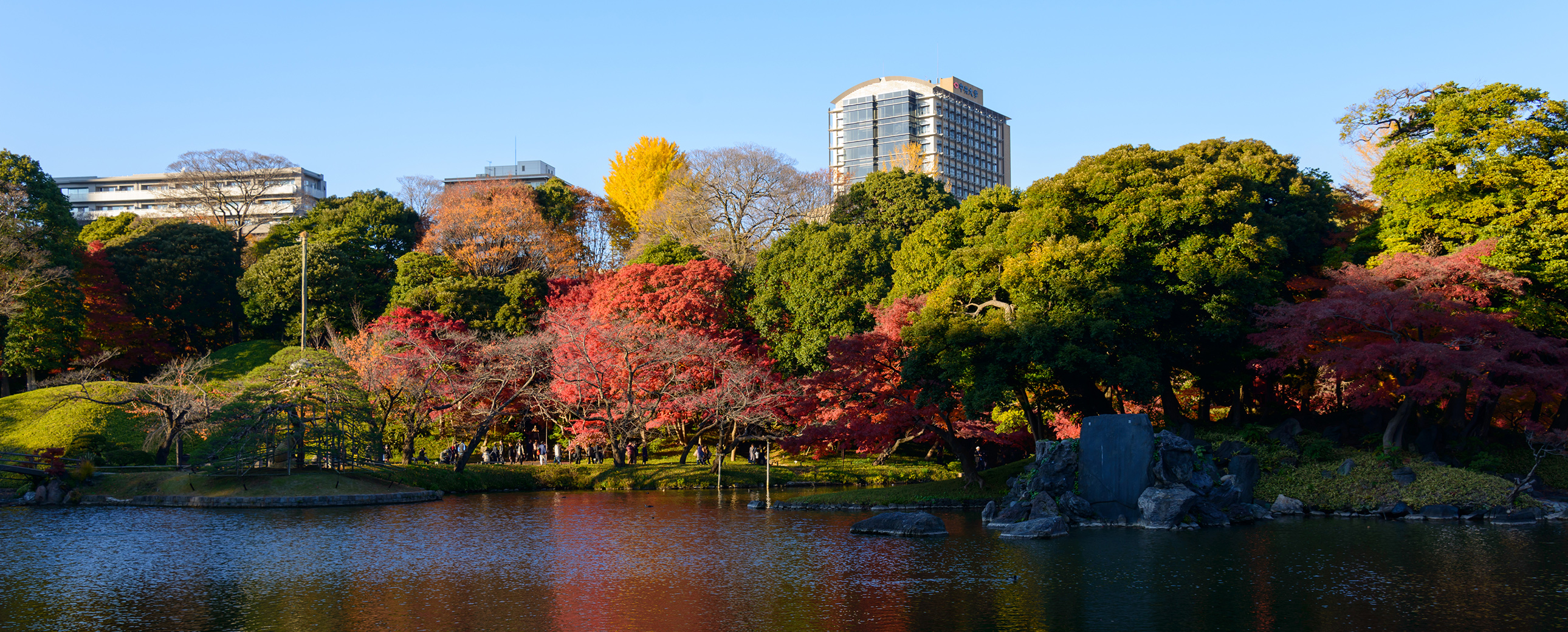 Hotel Niwa Tokyo's vicinity includes many cultural assets and buildings that have stood since the Edo period (1603-1868), as well as shrines and temples with deep histories.
Many other attractions include the Jimbocho district with secondhand and antique bookstores, the largest concentration of such in the world, and many other venerable stores that have been in business for nearly 400 years.

Experience History
The Jimbocho, Kanda, and Hongo neighborhoods around Kanda-Misakicho, where Hotel Niwa Tokyo is located, are still home to many landmarks that date back to the Edo period as well as other spots steeped in culture.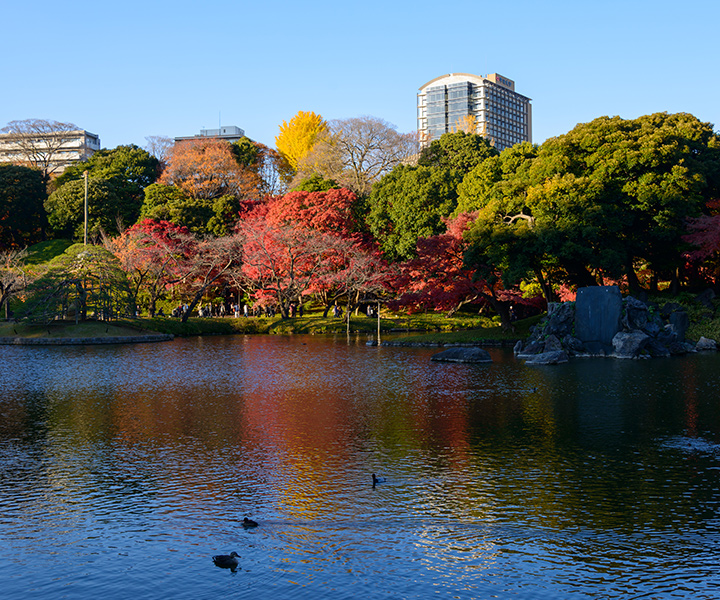 Koishikawa Korakuen Gardens
1 Chome-6-6 Koraku, Bunkyō-ku, Tokyo / Tel. +81-3-3811-3015
Koishikawa Korakuen Garden is a circular garden completed in the Edo period as the residence of 'Daimyo' a feudal lord.
Approx. 15 min on foot from the hotel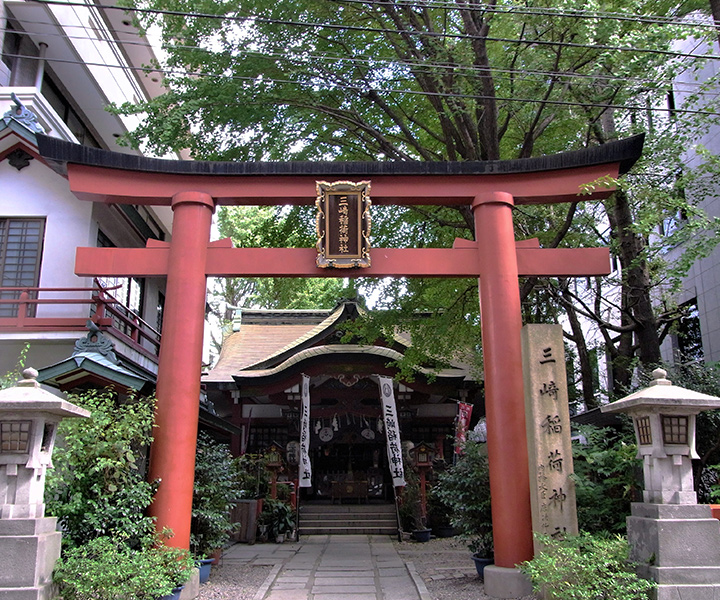 Misaki-inari-jinja Shrine
2-9-12 Misaki-cho, Ciyoda-ku, Tokyo
Since the Edo period, Misaki-Inari-Jinja Shrine has enshrined the god of travel, which is also the guardian deity of Hotel Niwa Tokyo.
Approx. 5 min on foot from the hotel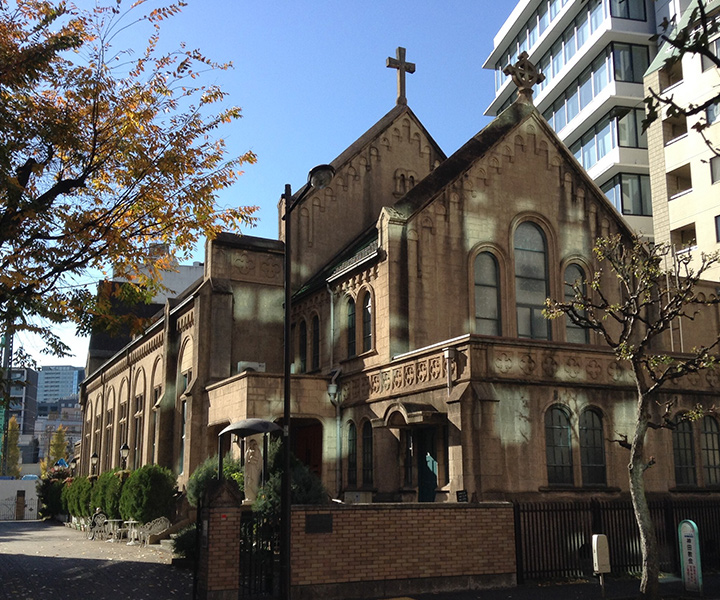 Kanda Catholic Church
1-1-12 Nishikanda,  Ciyoda-ku, Tokyo / Tel. +81-3-3291-0861
Founded in 1874, Kanda Catholic Church is one of the oldest Catholic churches in Tokyo. It is registered as a Tangible Cultural Property by the Agency for Cultural Affairs.
3 min on foot from the hotel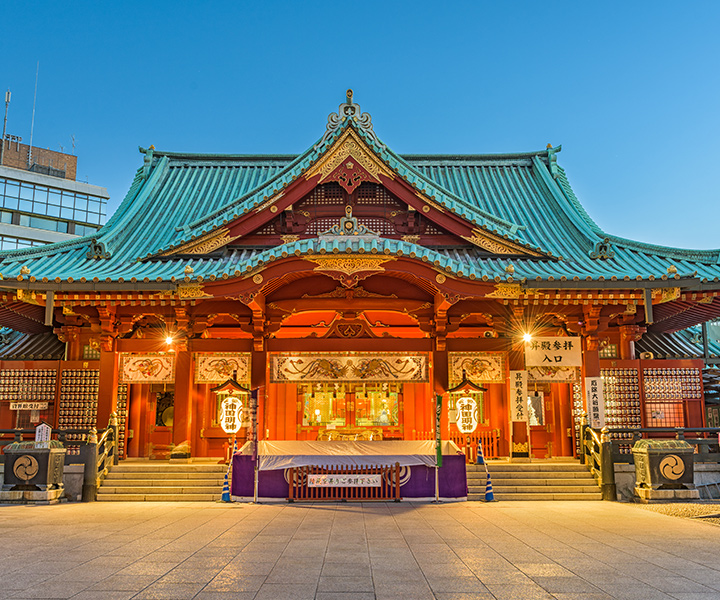 Kanda-myojin Shrine
2-16-2 Sotokanda,  Ciyoda-ku, Tokyo / Tel. +81-3-3254-0753
Kanda-Myojin Shrine has a history of nearly 1,300 years since the days when Tokyo was known as Edo.
Approx. 25 min on foot from the hotel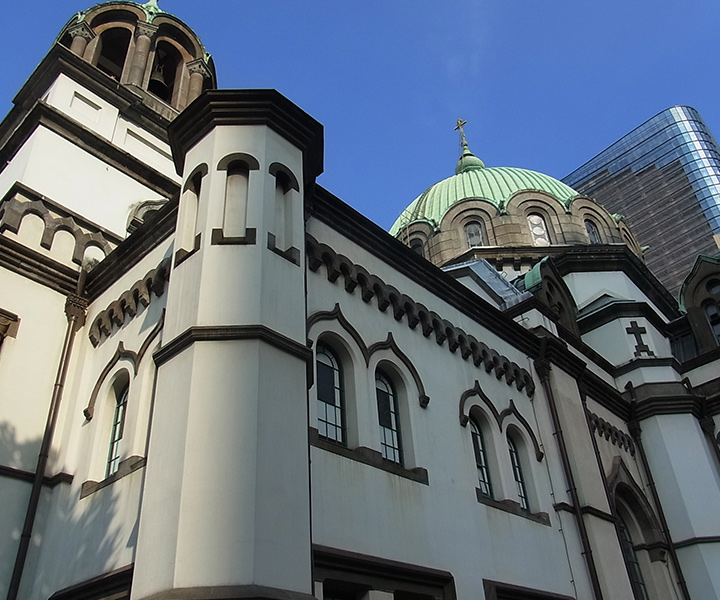 Nicholai-do
4-1 Kandasurugadai, Ciyoda-ku, Tokyo / Tel. +81-3-3295-6879
Officially named Holy Resurrection Cathedral and popularly known as Nikolai-do, this cathedral is associated with St. Nicholas, a Russian priest who brought the teachings of the Orthodox Church to Japan. The Byzantine-style building is designated as a National Important Cultural Property.
Approx. 15 min on foot from the hotel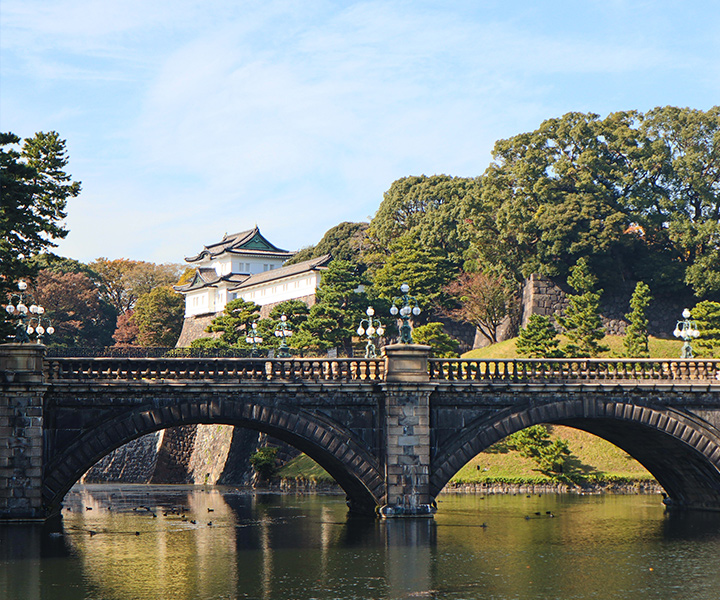 East Garden of the Imperial Palace
1 Chiyoda, Ciyoda-ku, Tokyo
This is where the Honmaru, Ninomaru, and Sanomaru citadels of Edo Castle once stood. Buildings and archeological remains that remind us of the old Edo Castle still remain here.
Approx. 30min on foot from the hotel

Experience modern culture
There are many culture-steeped facilities and other spots in the vicinity of Hotel Niwa, including the Jimbocho district of secondhand and antique bookshops.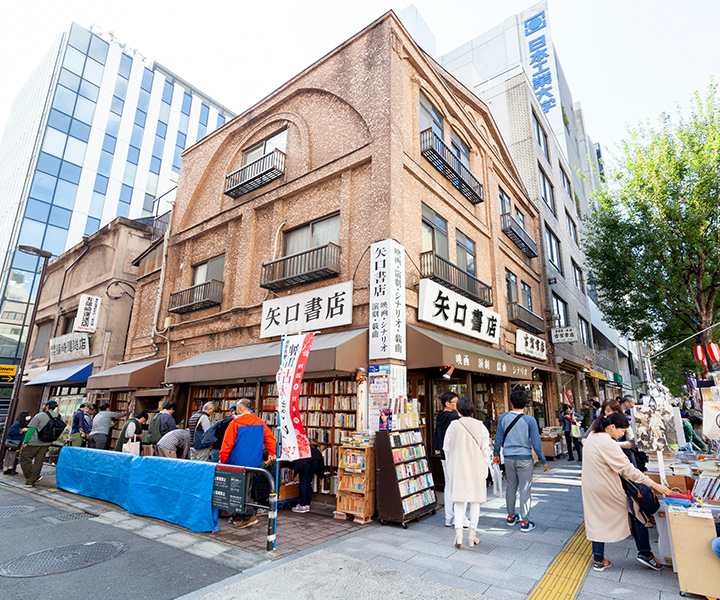 Jimbocho Booksellers
BOOK TOWN
Kanda Jinbocho is a world-renowned "book town." It is home to many unique secondhand bookshops as well as numerous publishing companies. The bookshops sell not only valuable Japanese classics, such as ukiyo-e prints, but also old western and Chinese books.
Approx. 8 min on foot from the hotel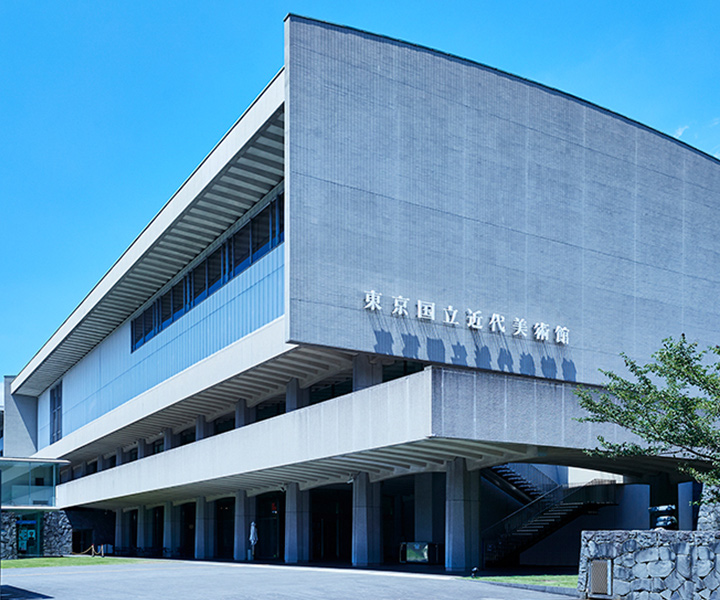 The National Museum of Modern Art, Tokyo
3-1 Kitanomaru-koen, Chiyoda-ku, Tokyo
The first national art museum in Japan Located near the Imperial Palace. From the collection of more than 13,000 modern and contemporary art, 200 selected works will be exhibited each period. You can see the flow of Japanese art from the end of the 19th century to the present day at once.
Approx. 30 min on foot from the hotel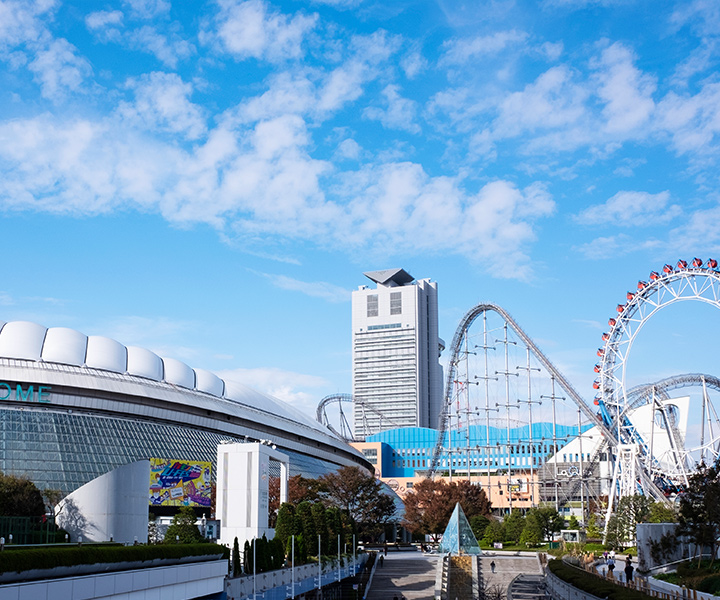 Tokyo Dome City
1-3-61 Koraku, Bunkyo-ku Tokyo / Tel. +81-3-5800-9999
Tokyo Dome City is an entertainment park with many stores, restaurants, spa facilities, hotel, and more centered around Tokyo Dome. In addition to professional baseball games, Tokyo Dome hosts a variety of events and concerts throughout the year.
Approx. 5 min on foot from the hotel