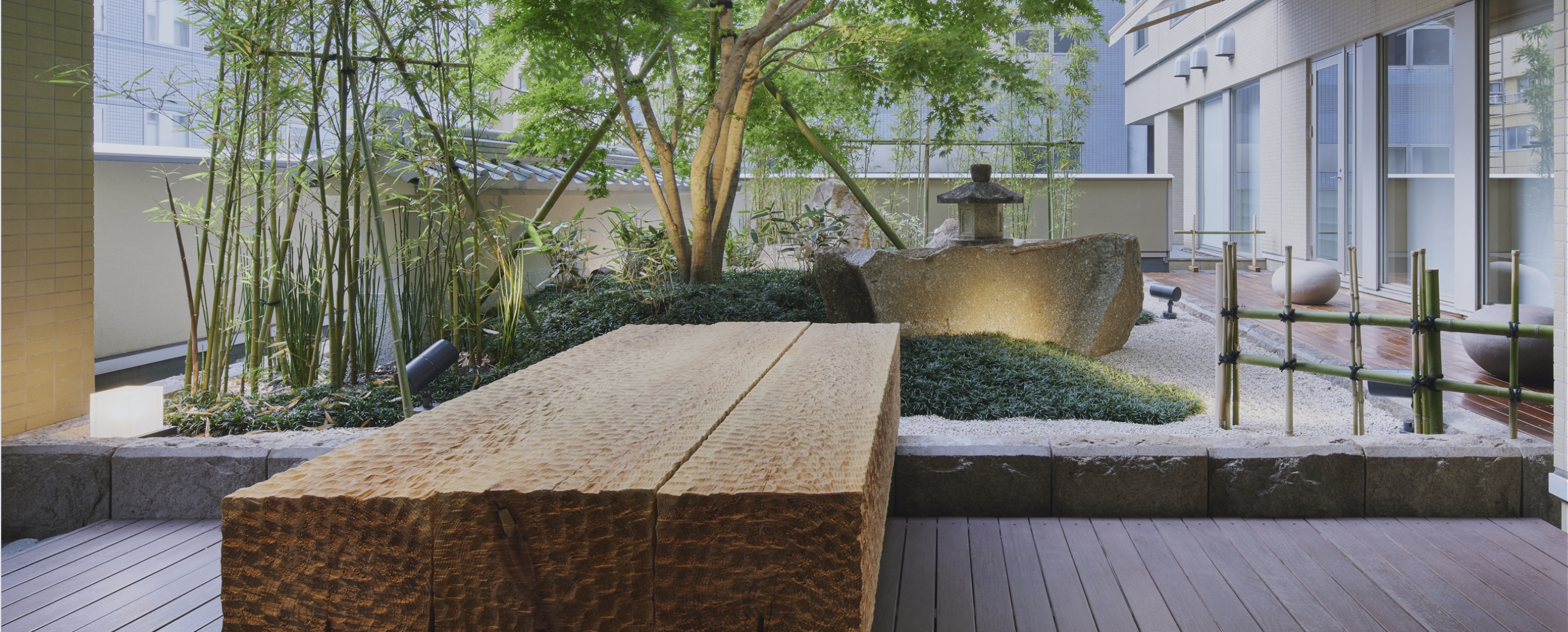 There a created a variety of relaxing spaces within the hotel, including gardens, a lounge, and more.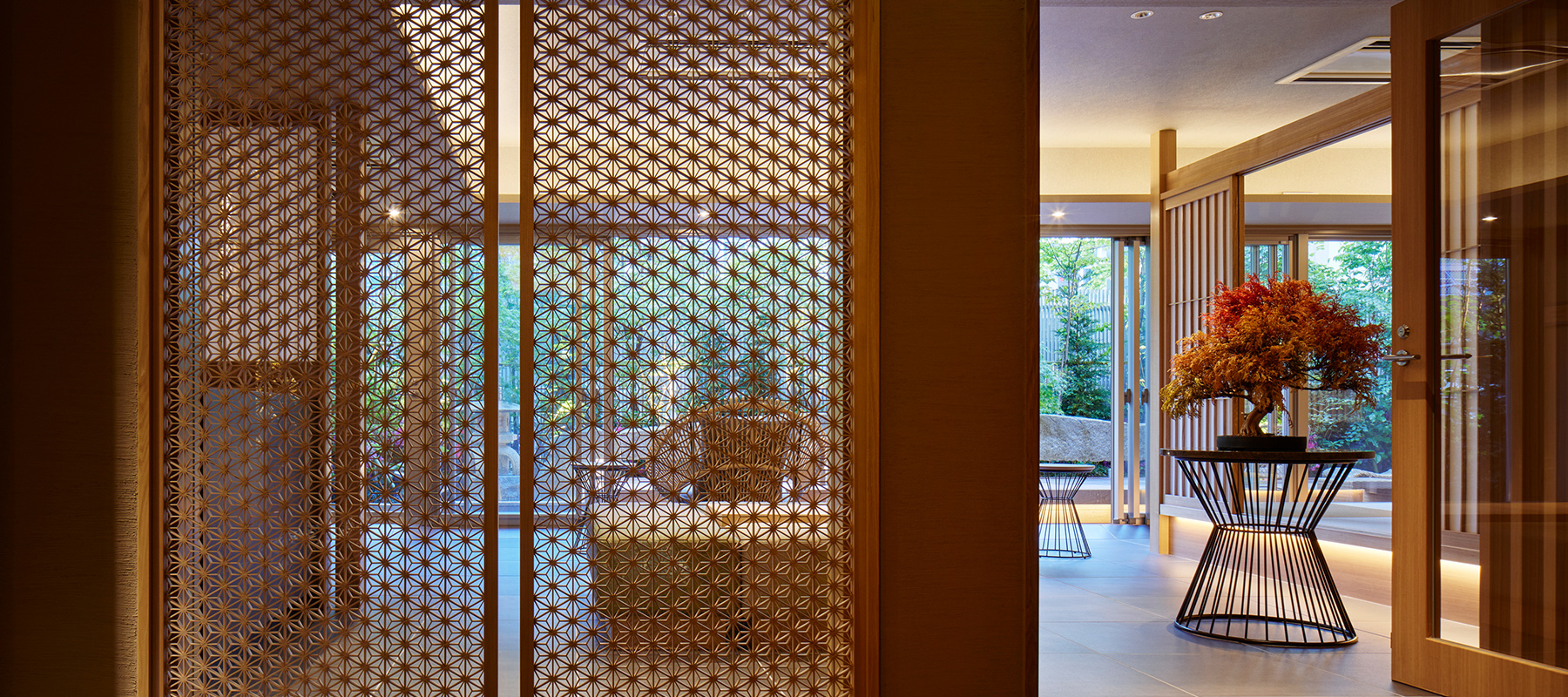 Forget about time and do as you please
The Refresh Lounge on the 3rd floor is an exclusive space for hotel guests with a small tatami mat area and a library. It can be used whenever you'd like, 24 hours a day. The drink service counter offers a fine selection of coffee and Japanese tea.
(Drinks are available from 4 to 8 PM)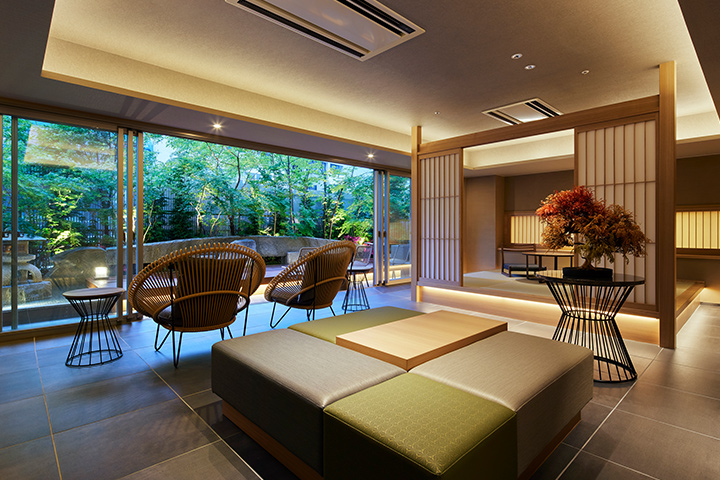 A relaxing lounge with a peaceful garden.
The Refresh Lounge includes a small tatami mat area and library. Relax in this exquisite space with ambient music while gazing at the beautiful greenery and water features of the adjacent terrace.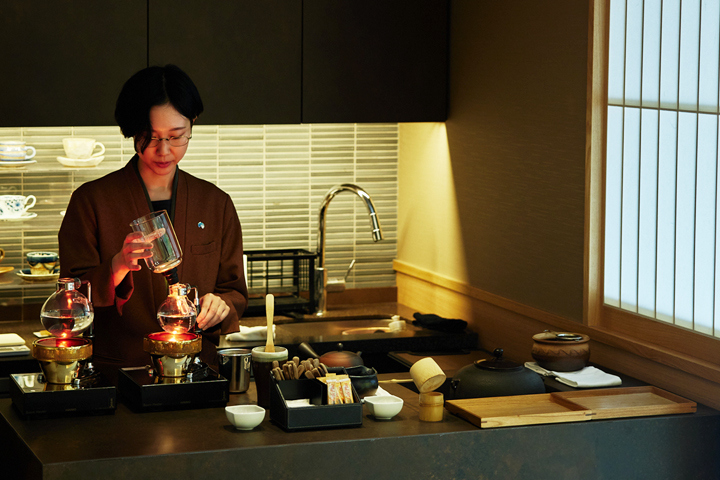 Coffee or Japanese green tea?
At the refresh lounge drink service counter, delicious coffee and Japanese tea are provided for free from 16:00 to 20:00. The coffee is our original deep-roasted blend by "Tajimaya Coffee", an old-established coffee shop in Shinjuku. We carefully brewe it with a siphon. The Japanese tea is also original blend of sencha by "Kitagawa Kamecha Kaneka", which was founded in Shizuoka Prefecture in 1915 .
STAY

Unwind your body
and
soul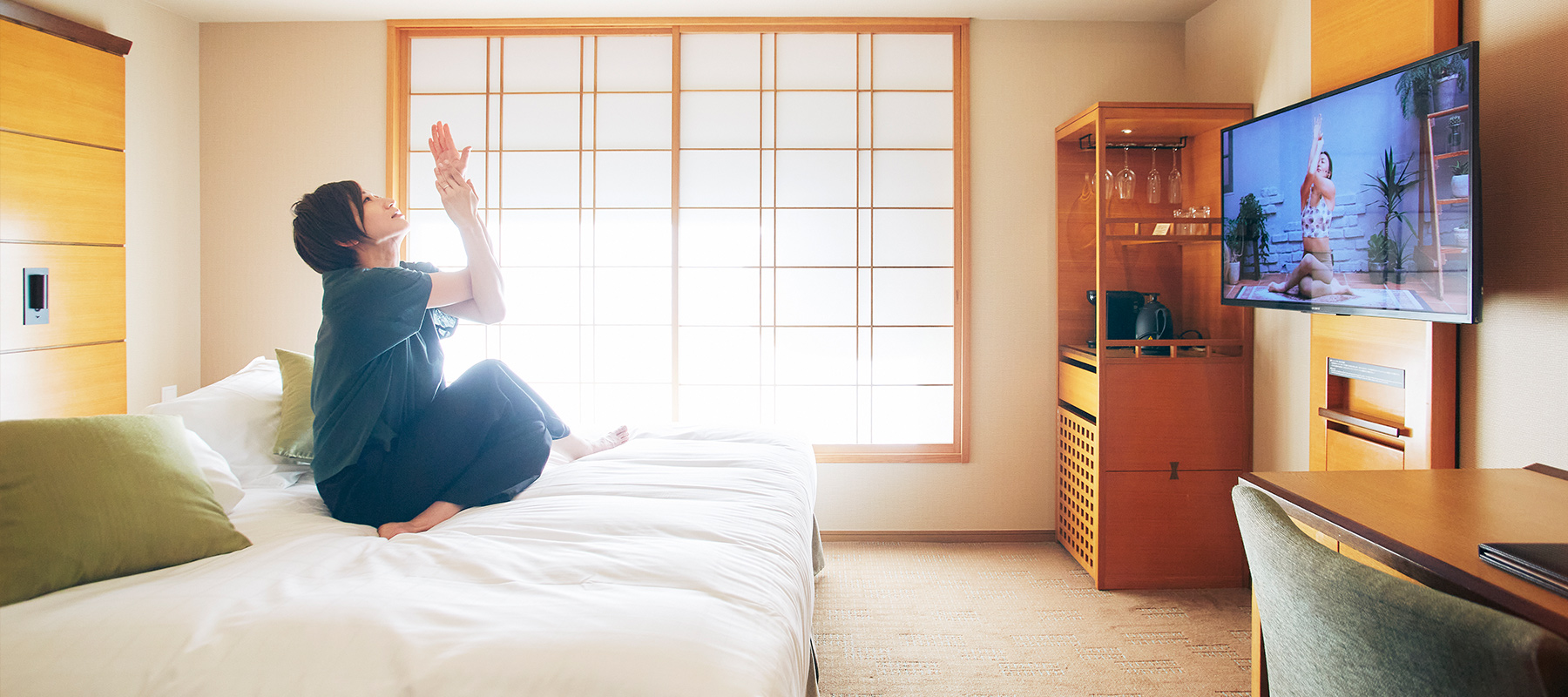 Experience wellness in your room or at our other facilities
Alleviate your daily fatigue with our massage chairs, light exercise programs, and more.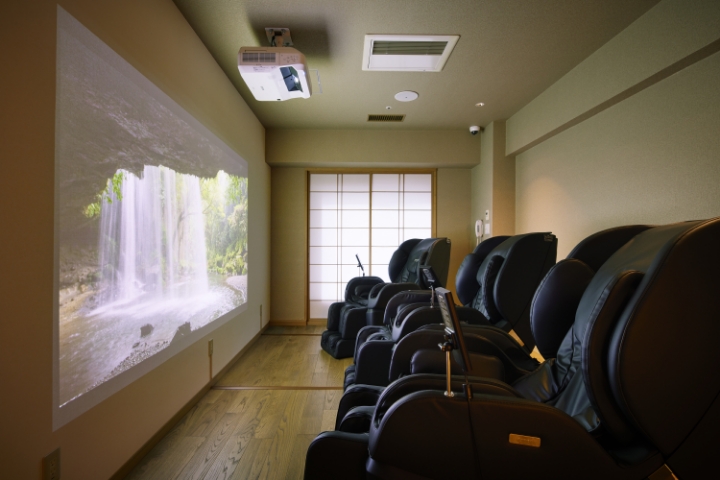 Relaxation Room
This space features 3 massage chairs available free of charge, where you can unwind while enjoying soothing music and images projected on the large screen.
[Hours] 24 hours a day
Inroom Relaxcise
In-room yoga, meditation, and other programs ranging from 3 to 30-minute+ full-scale exercise videos are available 24 hours a day for whenever you would like to use them.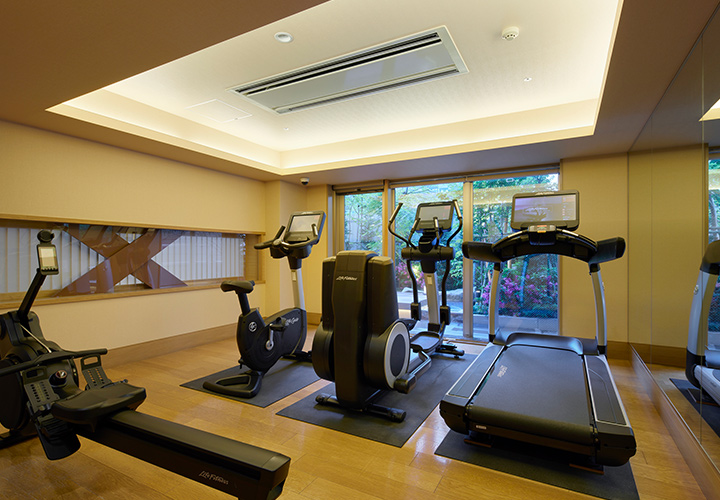 Workout room
This space, available free of charge to our guests, is equipped with four types of exercise machines. (Please bring your own gym clothes and shoes.)

[Hours] 6 AM - 10 PM
[Equipment] 1 treadmill, 1 elliptical machine, 1 exercise bike, 1 rowing machine, yoga mats, blood pressure meter
STAY

Admire the natural scenery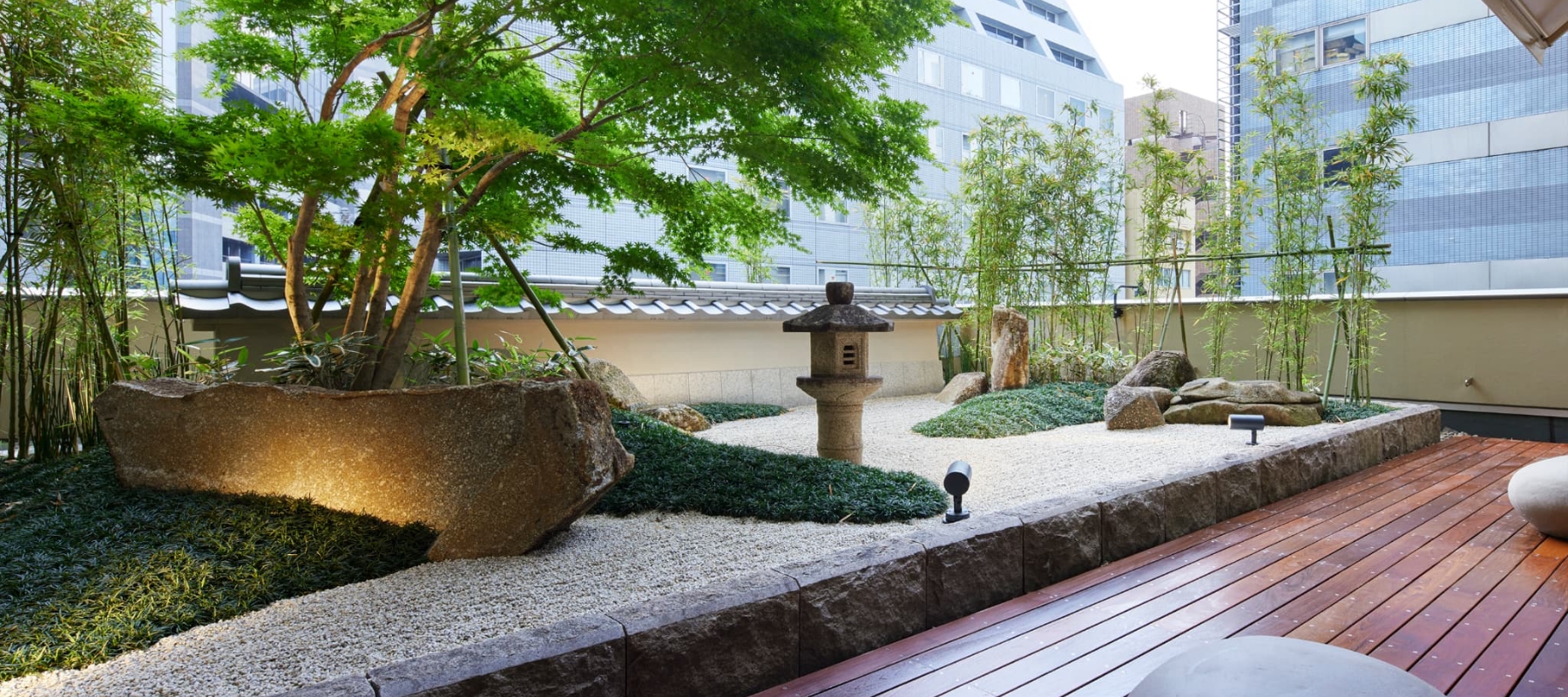 Four gardens to enjoy the four seasons of Japan
Enjoy the expressive greenery-filled landscapes that change with the seasons and the passage of time in our four elegantly-designed gardens.